Rediscover romance…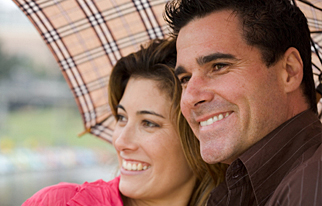 Dr. Goschi's 25 years of practicing has given her a vast range of experience in treating couples. The most common issues she hears in her office are those involving; communication problems, sexual intimacy, infidelity, poor conflict resolution skills, and power, control struggles and money issues.
While these issues may be the most common they are not the only problems Dr. Goschi has successfully helped couples resolve. Couples may fear that their issues are too difficult to resolve and feel isolated in their pain. Rest assured that after our first meeting you both will feel more hopeful.
Dr. Goschi's empathic, warm, and interactive style will put you at ease. She will actively help you change unproductive patterns that have plagued your relationship. Dr. Goschi will assist you in strengthening your relationship through teaching you new ways of moving beyond your conflicts. Below are a sampling of issues couples face.
Anger issues
Conflict resolution
Co-parenting conflict
Cyber-sex addiction/infertility
Divorce
Life-work-marriage balance
Parenting education
Poor communication skills
Sex Therapy (dysperania, inhibited sexual drive, lack of interest, premature ejaculation)
Don't wait any longer call today!